Seneca Lake Wine Trail
CASE STUDY
Elevating the brand of a membership organization is a benefit to every member. Year over year, we improved the quality of tasting room visitors to member wineries.

The Seneca Lake Wine Trail had a strong tagline with no supporting content. This submission to the American Advertising "ADDY" Awards generated more than 22K impressions and over 350 shares across Facebook and Twitter. More people than ever before know the significance of locally-sourced grapes for locally-made wine.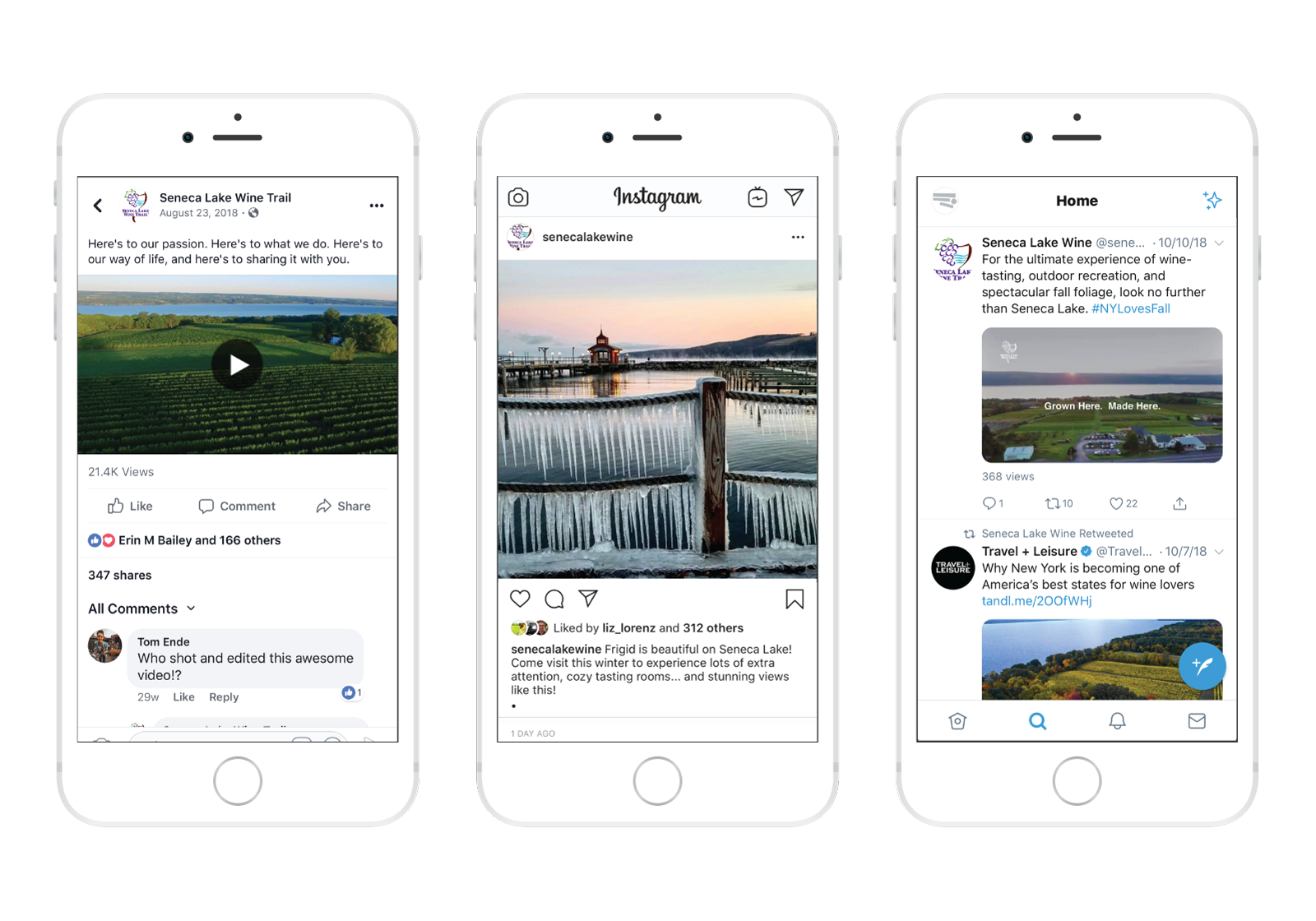 Influencer Marketing
Organizations often struggle to find the most effective bloggers and influencers for their industry. We're always growing our network of trustworthy, authentic writers and content creators through research and interviews. Plus, we geek out on good social media content; we can't wait to generate it and share it with your customers.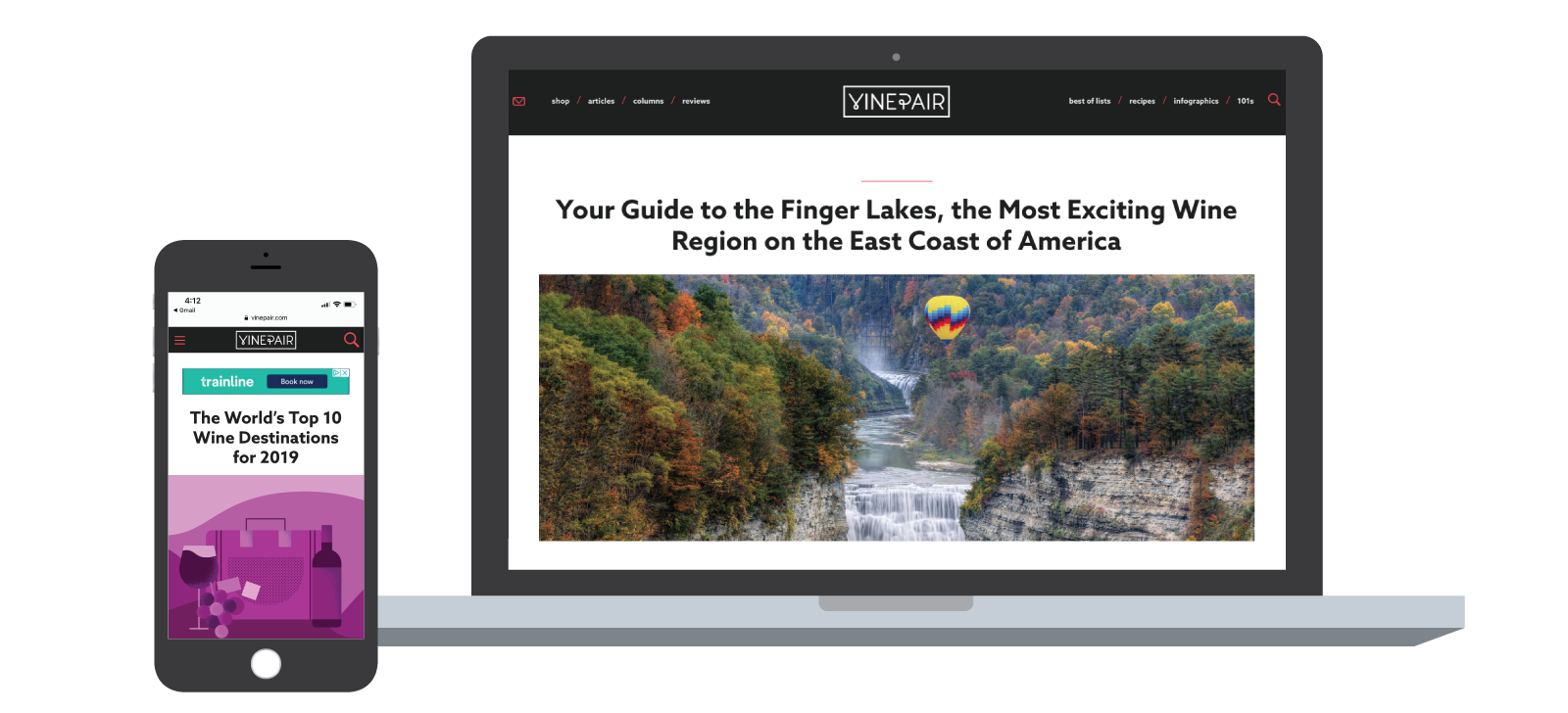 increase in total social media impressions
Growth in Average Tasting Room Wine Sales
More Twitter Followers with 40% Fewer Tweets
We interrupted consumers less often and still increased the percentage growth of fans, impressions, and engagements with the use of high quality, organic content.